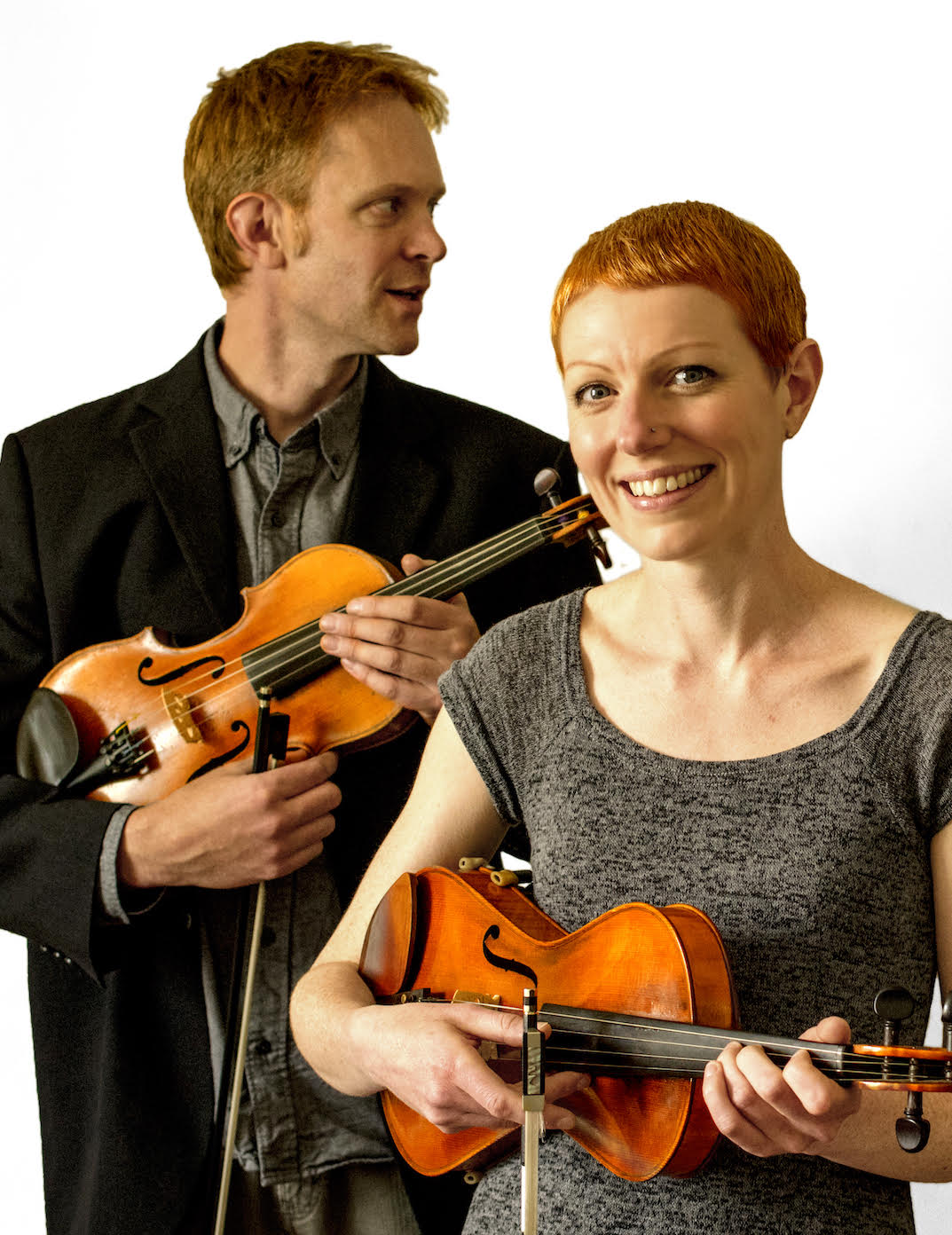 Two of the West Country's finest fiddle-players join forces to form this fabulous duo with an innovative take on English traditional music and song.
Nick Wyke & Becki Driscoll are highly-respected musicians, composers and workshop leaders based in North Devon. They first collaborated as a
fiddle duo on a busking trip around Spain and Portugal, and in the years since have worked with some of the leading lights of the English folk scene,
always pushing the boundaries and developing new and inventive music. They will take us back to times when stories were told in music, when tunes were used over and again in different times and places for dance and entertainment.
C17th books of manuscript, such as Playford's Dancing Master have informed players through the years, from the local band to musicians at court to today's masters of tradition. Nick and Becki will tell tales in music and song, adding their own contemporary twists that will surely contribute to the continued web of music that holds us all together. There is no music without the folk to make it!