1 event,
Taunton Concert Band Play Festive music at the Garden Centre
1 event,
Taunton Concert Band Play Festive music at the Garden Centre
1 event,
J.S.Bach - Mass in B minor
1 event,
Concert to feature the winner of the 2023 Taunton Young Musician, and works by Albinoni, Bridge, Frank Herbert and Leroy Anderson.
1 event,
A short service of Carols and Readings led by the Somerset County Council Choir accompanied on the organ by Miles Quick. Doors open at 12.00pm service starts at 12.45pm
2 events,
BRIDGWATER CHORAL SOCIETY's Harmonia Group, Christmas Concert, with music from Handel to Rutter. Jackie Ayres: Conductor Saturday 9th December 2023 Nether Stowey Church Hall 3.00pm Do come and join us for an afternoon of Christmas music followed by refreshments. Tickets available on the door: £5, children & students free
1 event,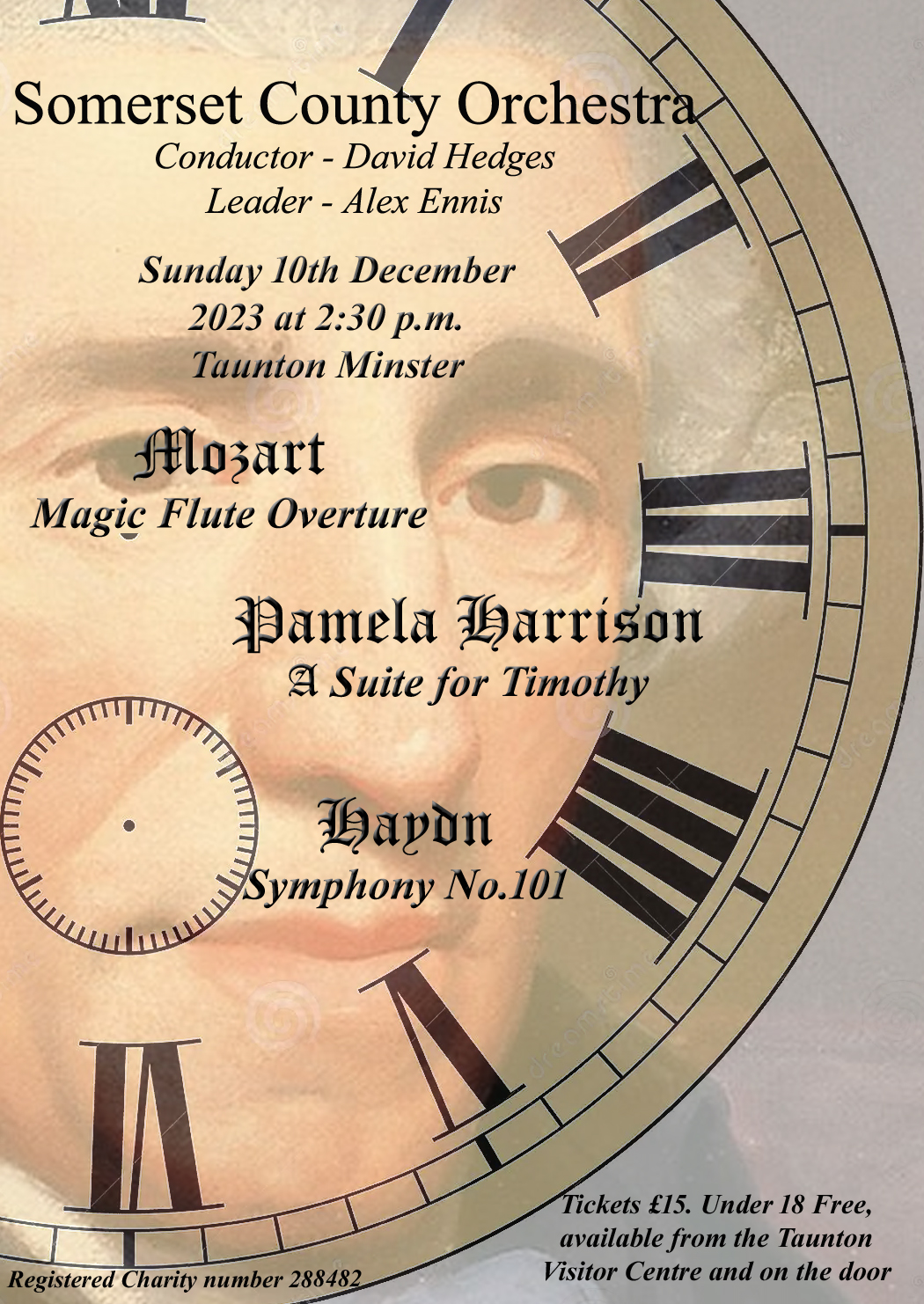 Mozart: Magic Flute overture Harrison: Suite for Timothy Haydn: Symphony 101 (Clock)
3 events,
Annual event Taunton Concert band play carols in the park.
The Nativity told through music from the Renaissance to the present day. £15 Adults, £9 Students, U12s Free
Collegium Singers are looking forward to seeing you in St John's Church, Wellington for our traditional Christmas Concert – seasonal refreshments, music old and new, and some for you to sing too! Listen as the Nativity story unfolds through music and words written across the ages from Renaissance to the present day. The programme features… Read More »Winter Concert with Collegium Singers – A Christmas Story
1 event,
An evening of traditional carols with seasonal readings and short music sets. Performances by The Inbetweeners; Collegium Singers; Josephine Cresswell; Children from Stagecoach Performance Arts - Taunton. Doors open 6pm
2 events,
Taunton Concert Band --annual Christmas concert of Festive music.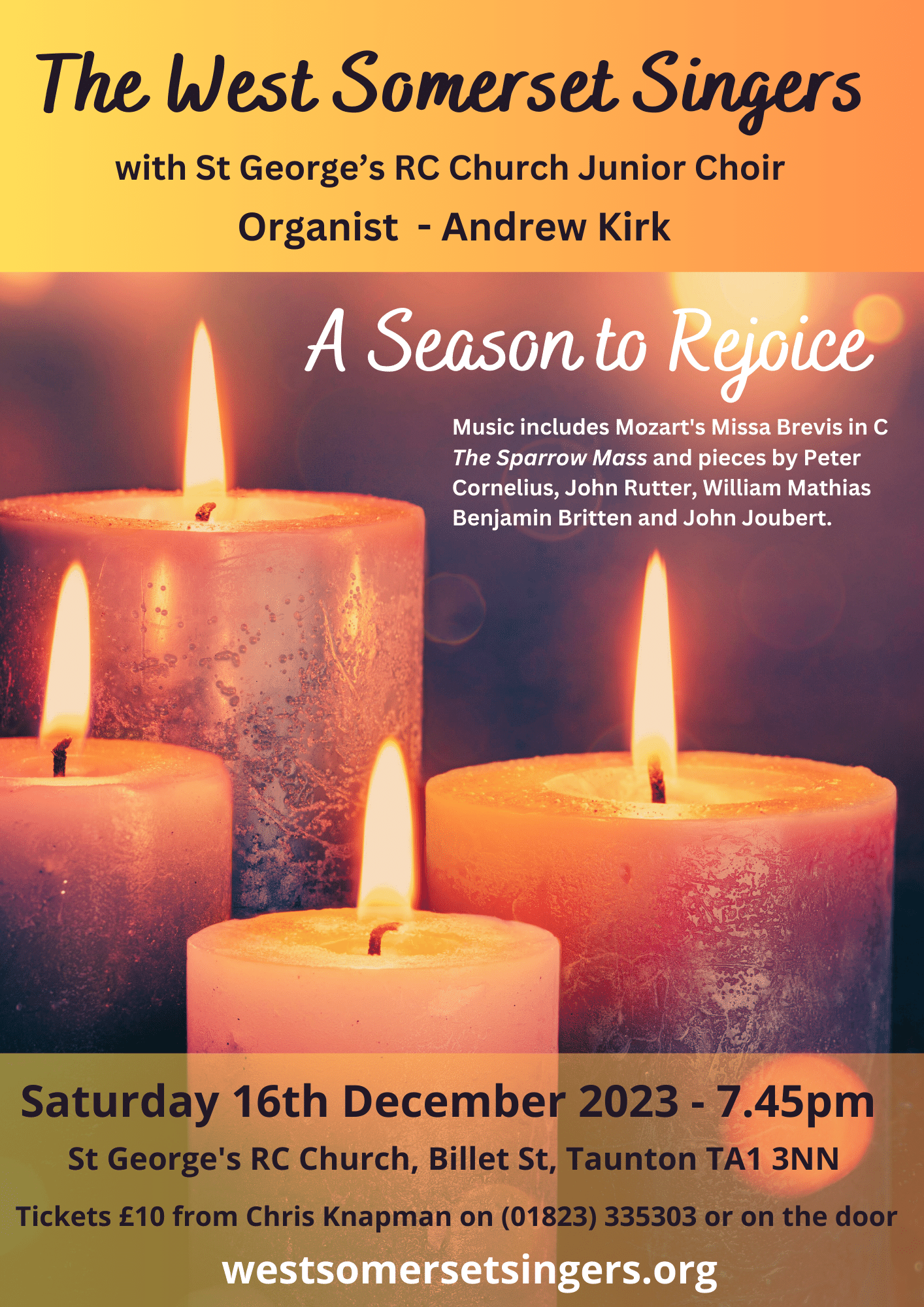 West Somerset Singers present a selection for the Christmas Season. The concert is at 7.45pm Saturday 16th December in St Georges Church, Taunton. Tickets £10 contact Chris Knapman on 01823 335303 or e-mail secretary@westsomersetsingers.org.uk. More details to follow.