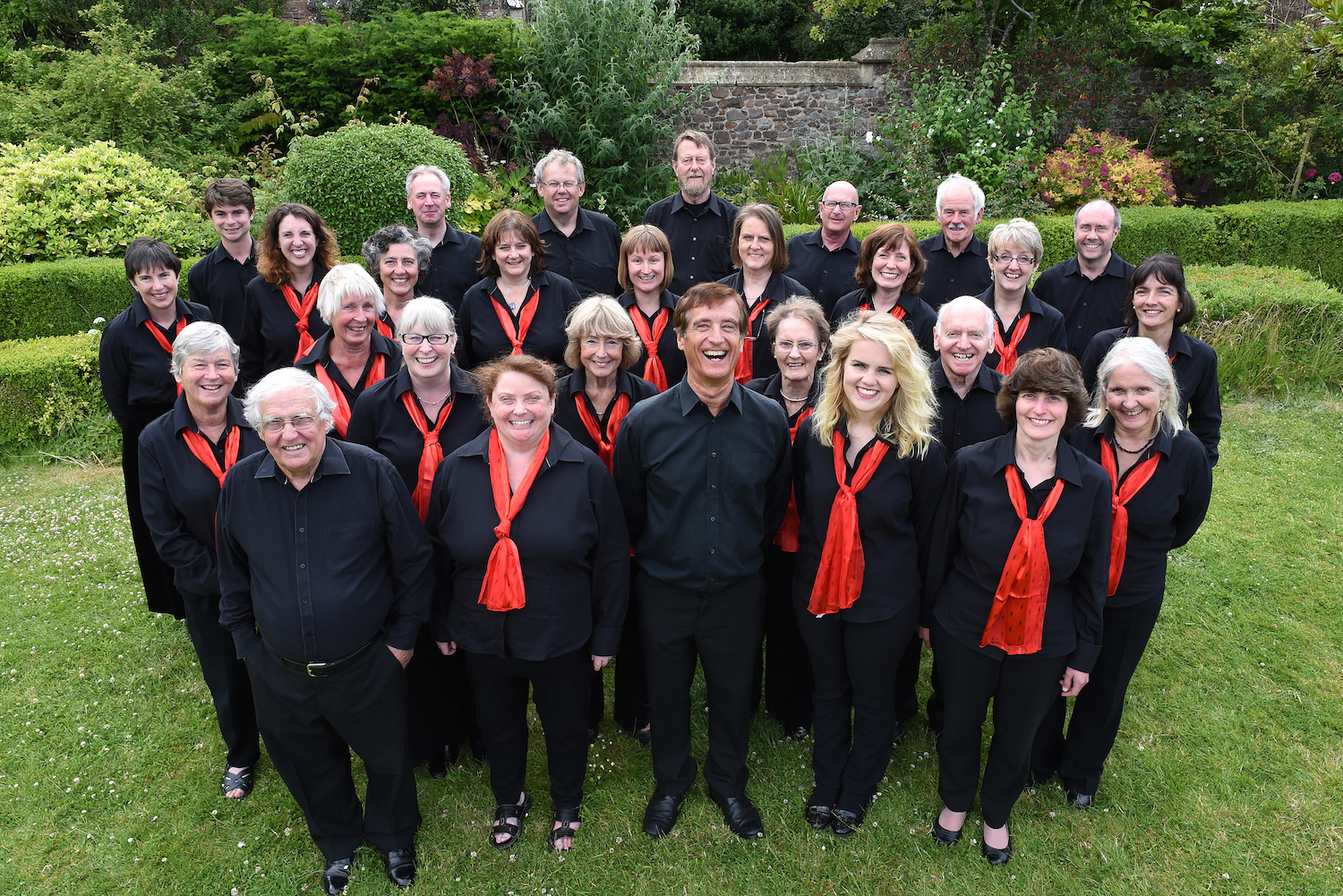 The Phoenix Singers
Saturday 19th March 2016, St John the Evangelist Church, Taunton
THE CANTICLE OF BROTHER SUN
Music inspired by the words of prayers and hymns
The Phoenix Singers under their music director Andrew Maddocks, will be performing an evening of sacred music in St John's Church, Taunton on Saturday 19th March at 7.30pm.
The concert is a programme of music inspired by the words of prayers and hymns.  Saint Francis of Assisi believed that nature itself was the mirror of God and in his 'Canticle of the Creatures' he mentions Brother Sun and Sister Moon.  The Phoenix Singers will sing a setting of these canticle words by Grayston Ives.  This piece became the inspiration for an evening of choral music in which composers such as John Rutter, Vaughan Williams and Benjamin Britten feature.
The programme includes the 8th century words of Be thou my vision heard as a hymn and then in a very lyrical setting by Bob Chilcott.  F.S. Pierpoint's words of For the beauty of the earth will be sung as a hymn to an adapted folk melody, followed by John Rutter's very famous choral setting of the same words.  John Bunyan's words for He who would valiant be comes as a hymn in an arrangement of an English folk tune by Vaughan Williams, followed by his setting of words from Pilgrim's Progress, Valiant-for-Truth.  
Ed Jenkins, Music Director at Queen's College, Taunton will accompany the choir.
Further details can be found on the choir's website, whilst tickets priced £12 can be purchased online at www.thephoenixsingers.co.uk, at the Taunton Visitor Centre or by phoning 01823 432704.