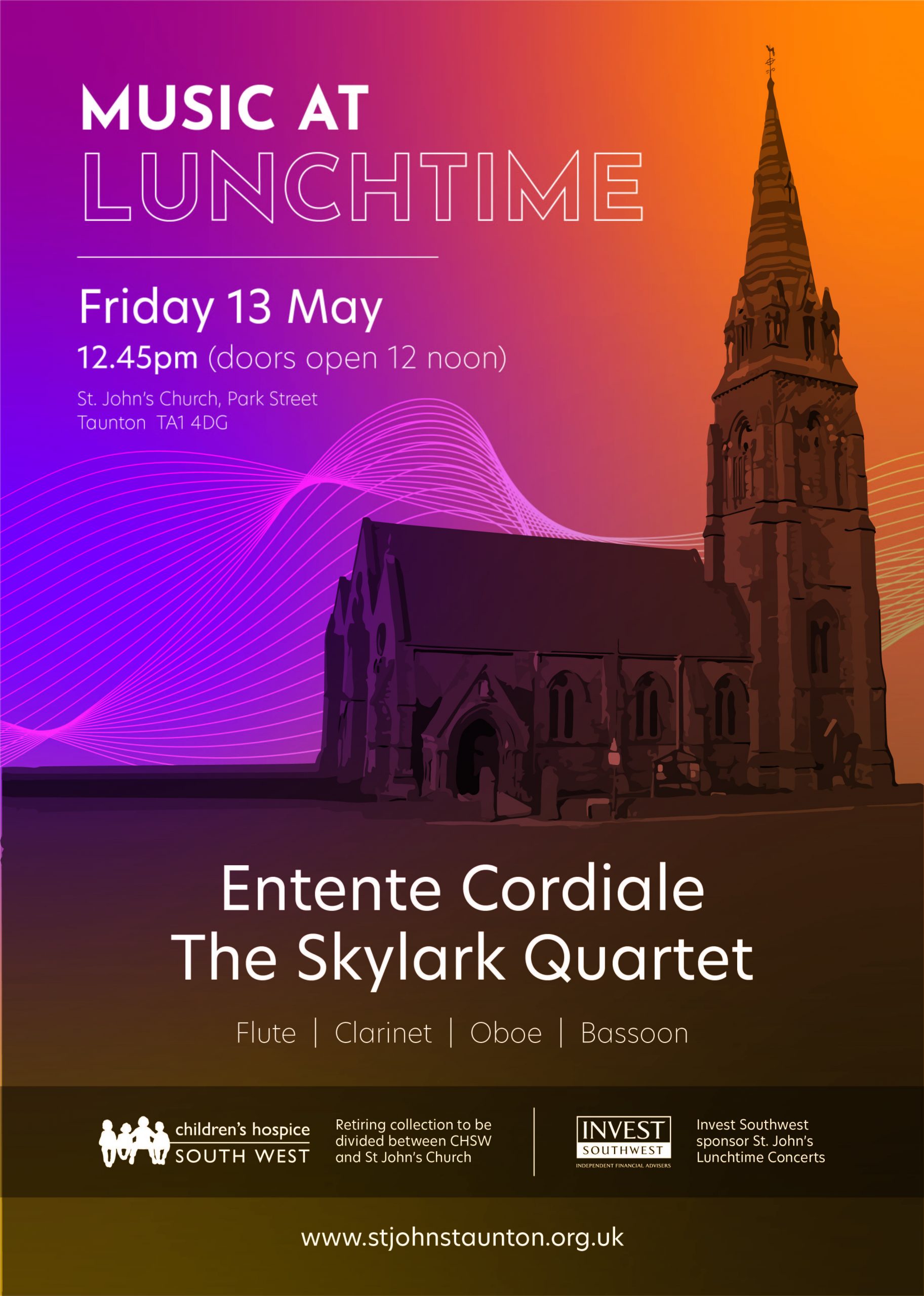 The Skylarks come from the far corners of the world and have enjoyed careers spanning five continents. Now based in the South West, they met as freelance professional musicians and saw the potential for making wonderful chamber music together.
'…relaxed and beautiful phrasing, lush sound, contrasting colours, shifting balances and
pure enjoyment between friends who are consummate musicians.'
Their programme will be a delightful balance music dating from the late 19th Century up to the early 21st Century, including some brilliant  arrangements of traditional English and Irish Folk tunes. Concert starts at 12.45, Doors open at Noon.