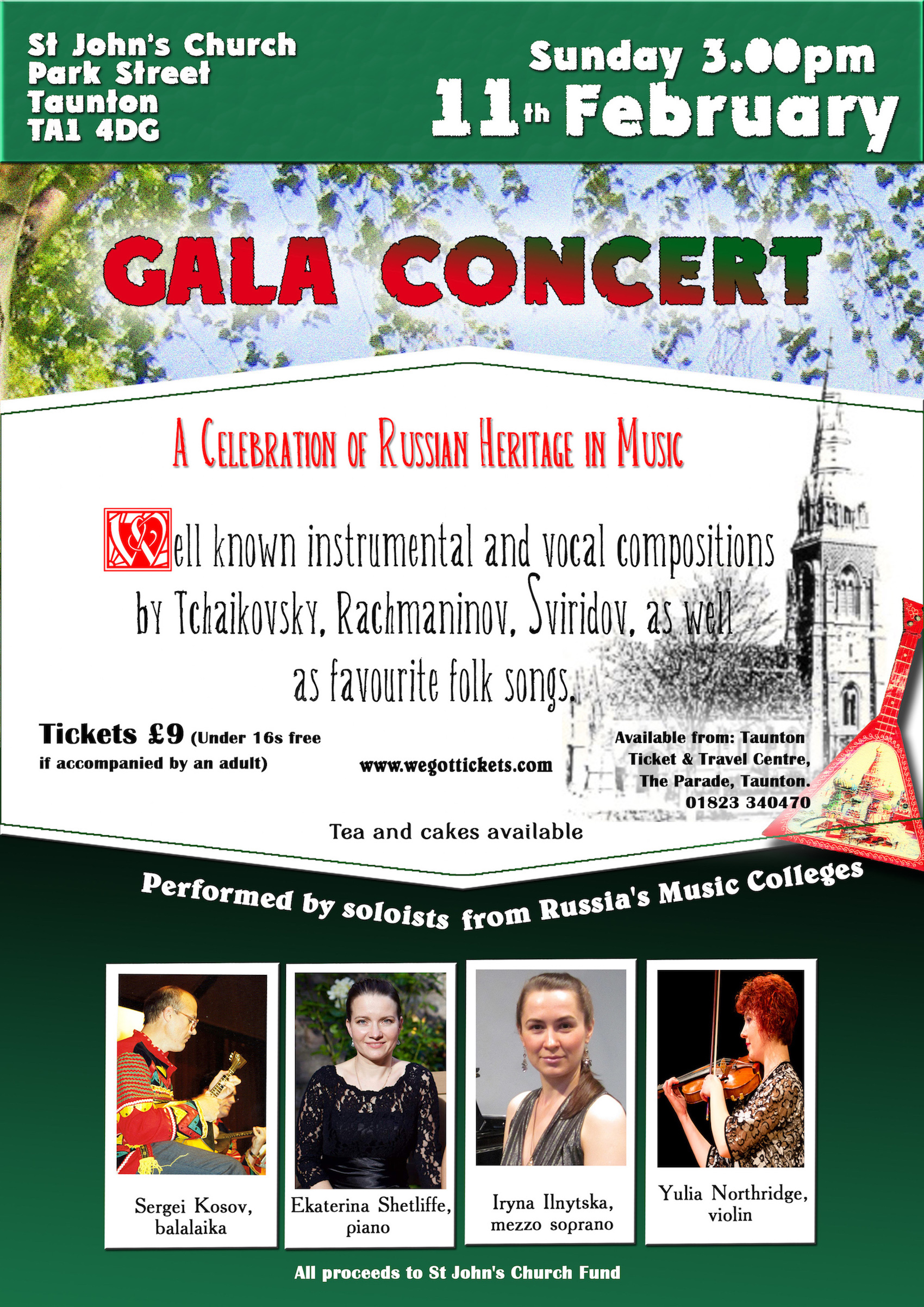 The performers of this concert are all graduates of leading Russian music colleges who have won prizes and awards for their performances and commitment to music.  They have been entertaining audiences in The Midlands and Devon for several years but it will be the first time they have performed together in Taunton.
Sergei Kosov, the balalaika player will be travelling from Russia especially for the group's February tour.  During his performing career he has worked with many traditional folk orchestras in Russia, USA and Germany.  Ukranian born, Iryna Ilnystska established her operatic career first in Kiev but after moving to England she has played various solo roles including taking part in ?The Magic Flute' with Somerset Opera.  Yulia Northridge is based in Derbyshire and has regularly performed as solo violinist with the Derby and Loughborough Concert Orchestras.  Kate Shetliffe regularly gives solo performances and as accompanist for choirs, vocalists and instrumentalists at various venues including Dartington Space, Exeter Cathedral and The Cynet Thetre.
Their program will include music by Tchaikovsky, Shostakovich and Siviridov, whose delightful music has yet to be discovered by many people in Western Europe.  This will be an excellent opportunity to learn more of Sivirodov, who died only  20 years ago, but drew inspiration from the great Russian composers and from the  country's folk music.
All the performers love the opportunity to portray the music heritage of their origins and are delighted at the chance to entertain a new audience while at the same time help to raise funds for the roof repairs at St John's Church, which have recently been finished but the payment has yet to be completed.