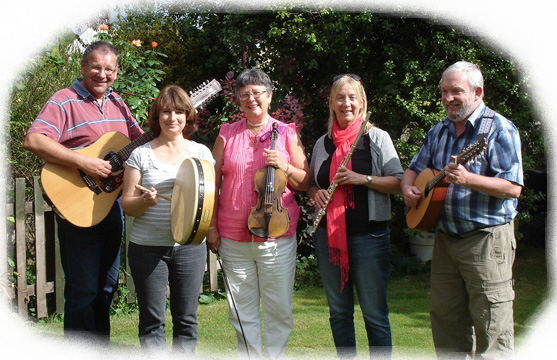 Concert to coincide with the annual Church Fête.
Rough Round the Edges is a group of friends who have a shared love of music that ranges from folk songs and tunes to classics like My Old Man's a Dustman. It performs with banjo, mandola, whistles, guitar, recorder, flute and percussion. It has featured at the Glastonbury Fringe, Night at the Abbey and the Lavender Fields, and has played in a range of places including tents, a cow shed and an inglenook fireplace!
Note Saturday date and earlier start-time.
The fête, held in the church, starts at 2.00 pm. Teas are served all afternoon. The concert starts at 3.00 pm. The church is open all day and features an interactive exhibition about the Monmouth Rebellion and the Battle of Sedgemoor, 1685.