Collegium Singers – A Dragon for Christmas! A banquet of festive treatsincluding Rutter's The Reluctant Dragon
December 17, 2018 at 7:30 pm

-

9:30 pm

£15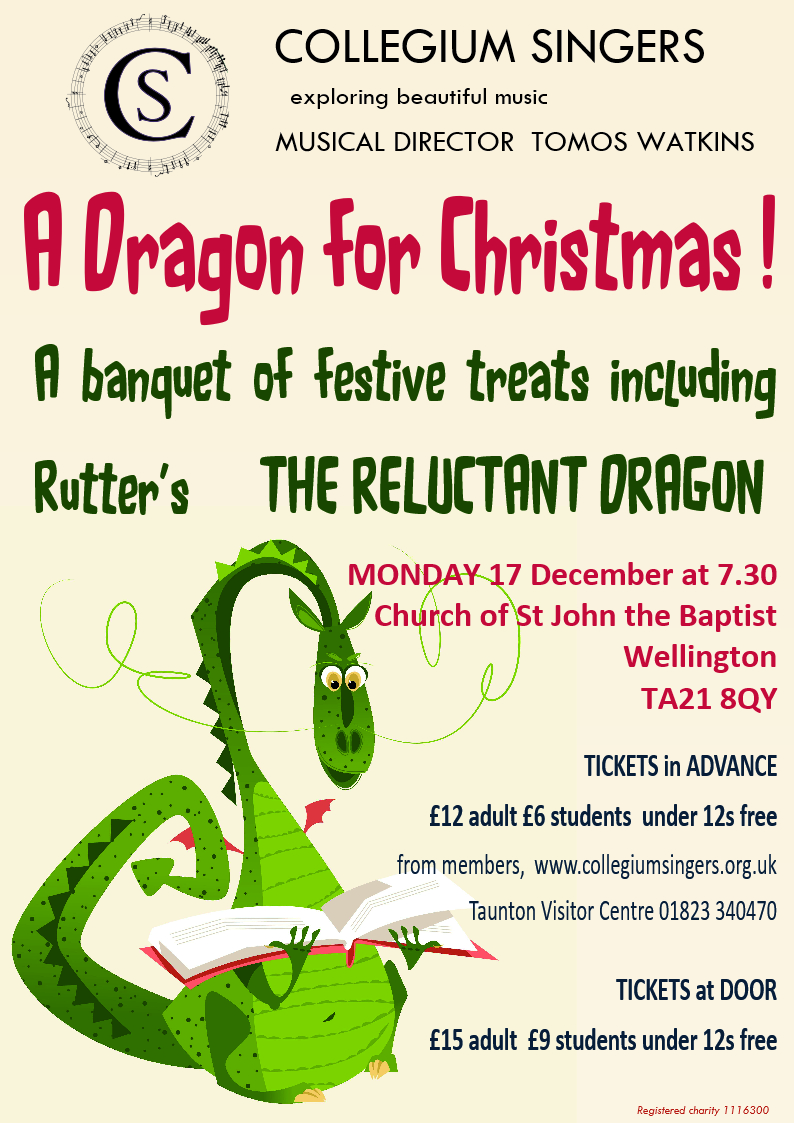 Kenneth Grahame (of 'Wind in the Willows' fame) published a book of children's stories in 1898, called Dream Days. His story takes place in the Berkshire Downs where he lived, and legend has it that St George fought a dragon. However, Kenneth Grahame's dragon is of literary persuasion with a penchant for poetry and absolutely no desire to fight St George – The Relectant Dragon, no less!
Collegium Singers invite you to come and enjoy the John Rutter's 1985 musical setting and to imagine the story unfolding somewhere in the Hills surrounding Wellington on December 17that 7.30 pm.
There will be plenty of other Christmas delights to enjoy with music by Richard Rodney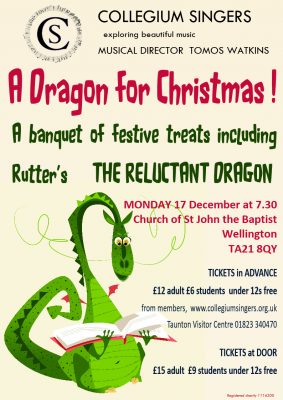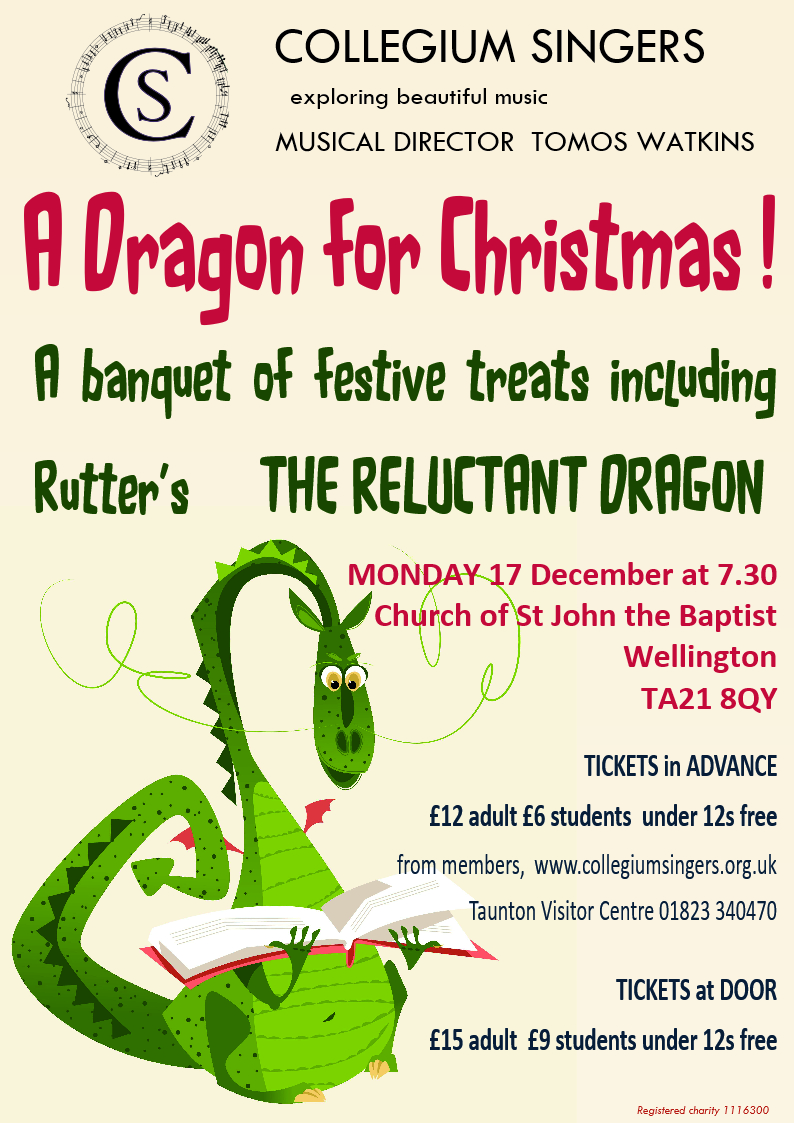 Bennett, Herbert Howells, Francis Poulenc, Ola Gjeilo and Vaughan Williams.
Wine and mince pies in the interval too!
Discounted tickets in advance -£12 Adults; £6 Students
Programme detail
Out of your sleep – Richard Rodney Bennett
Bethlehem Down – Peter Warlock
A spotless Rose – Herbert Howells
Spotless Rose- Ola Gjeilo
There is no rose – Richard Rodney Bennett
Es ist ein Ros entsprungen – Jan Sandström
Le sommeil de l'enfant Jésus –  François-Auguste Gevaert
Quem pastores laudavere – arr. John Rutter
Quem vidistis pastores dicite – Francis Poulenc
I wonder as I wander – arr. John Rutter
Wassail song – Vaughan Williams
Benedicamus Domino – Peter Warlock
The Reluctant Dragon – John Rutter