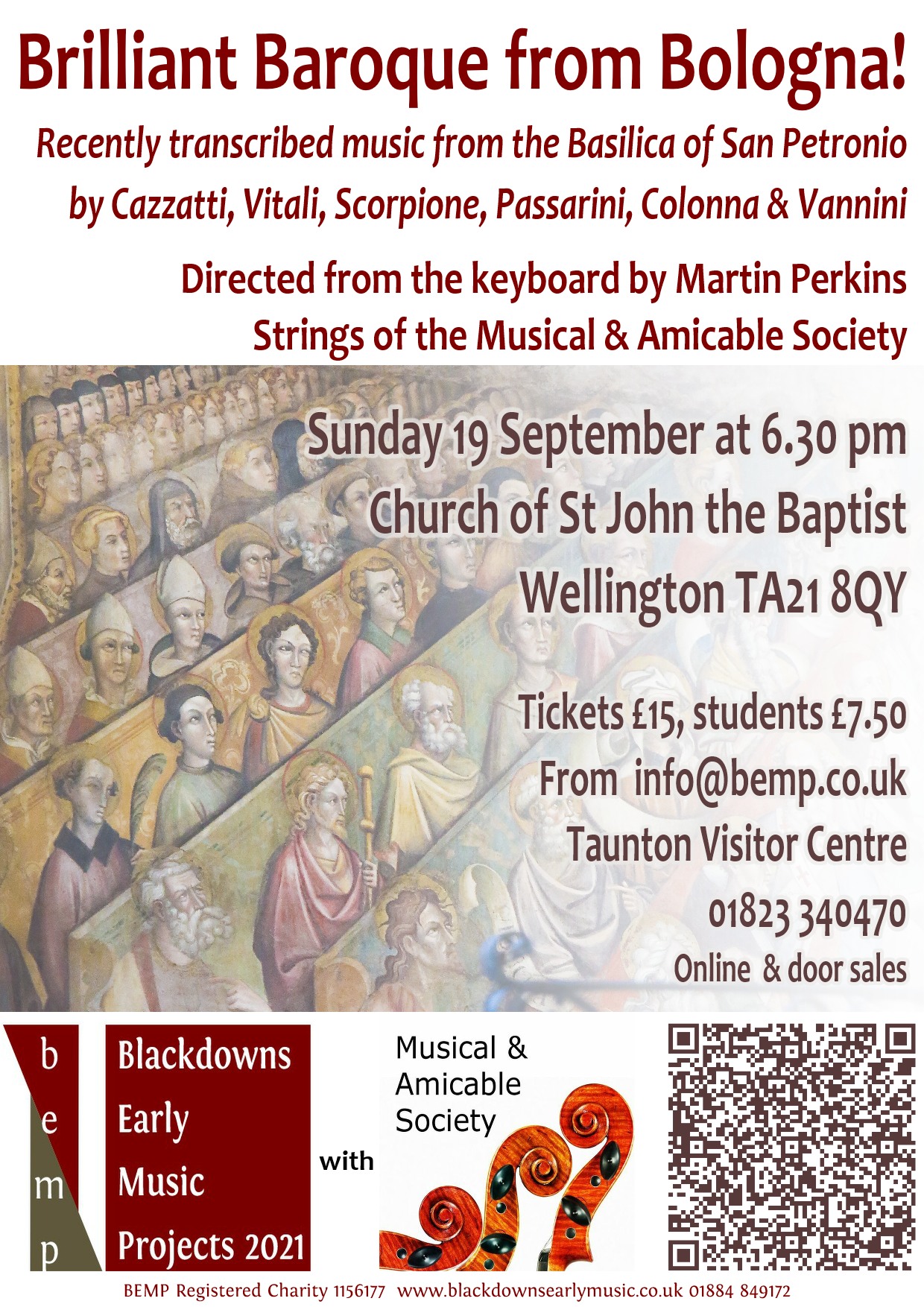 Blackdowns Early Music Projects has been silent since November 2019, but at last, we are able to get back together and sing!
We are absolutely delighted to announce that we shall be working with The Musical & Amicable Society under their Director Martin Perkins who will lead from the keyboard, to bring a programme of very rarely heard choral and instrumental baroque music from Bologna, all composed by musicians associated with the Basilica of San Petronio.
Bologna was an active music centre, alongside those in Florence and Venice and there is much to enjoy in this music. Martin has transcribed most of the pieces himself during the course of his own studies and we singers are really looking forward to delving into this repertoire, with plenty of double choir, florid violin and gamba accompaniments.
None of the composers is particularly well known as yet, please allow us to introduce you to some new old music!